Police Data Interpretation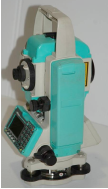 Our offices often rely on Police data for our analysis. Police have the advantage of attending the collision scene while the evidence is fresh. While our offices have been on scene with Police, most often we attend the collision site some time after the scene has been cleaned up. Thus, Police do have the advantage of observing and noting the evidence before anything has changed or been moved. In many cases, Police do not take measurements or photographs at the scene. In this case, the only Police information available may be the Alberta Collision Report Form. However, the second page of this form often contains a scene sketch and notes about the road conditions, as well as other pertinent information. If no other information is available, this limited information may provide crucial details.
For more serious crashes, a Police collision analyst often attends a crash scene. When possible, we discuss a collision directly with the Police analyst to gain an understanding of their scene observations. These Police specialists are trained to document the pertinent scene information. This includes photographs and measurements – usually a survey of the roadway evidence. Our offices can use this data to reconstruct the crash circumstances.